My debut as a Team Bodybuilding.com Athlete!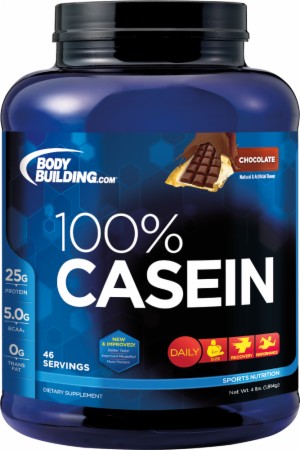 I am blessed to be a writer for bodybuilding.com and I am proud to be a part of their quest to help people achieve their health and fitness goals through information, motivation and supplementation. Did you know that bodybuilding.com is not only THE most visited bodybuilding and fitness website, but it is also the #1 sports nutrition e-retailer in the WORLD??!!
What is Casein? 
You may be wondering... What is Casein Protein?
I'm sure you have heard of Whey Protein, which is used immediately post-workout because it digests quickly to help you build muscle.  Casein protein, however, digests SLOWLY, providing a slow-release amino stream for an 8 hour period.  This means it can be used to help repair muscle and prevent muscle breakdown while you sleep for 8 hours.  Therefore, the optimal time to take it would be before bed.
Another option is to mix it with whey protein (50/50) to create a powerful dual-function protein cocktail.
While on the topic of casein protein that tastes like cookies.... try this recipe!
Recipe:
it's a delicious guilt-free dessert before bed
it promotes satiety (ie. keeps you full for hours)
quick, easy and affordable
it helps you maintain your hard earned muscle while maintaining a lean physique (regardless of gender!!!... yes ladies... try this too!)
Add 1 scoop of Bodybuilding.com 100% Casein  - Vanilla into a mixing bowl.  It's important to use casein protein rather than whey because casein is thicker and creamier.
Add 1 TBSP of all natural cashew butter (a healthy fat that promotes satiety!) or you can use all natural peanut butter, PB2, or my favourite: P28 high protein white chocolate spread!
Pour 1/3 to 1/2 cup of unsweetened vanilla almond milk (or water).  Do not over-saturate, or else the mixture will be runny! You can either mix with a food processor (or by hand) until a dough-like consistency is achieved.
Add 1 tsp of Raw Cacao Nibs (mix these by hand into the dough) or use chocolate chips.
Nutritional Information:
(using the cashew butter version)
calories: 270 fat: 13g, saturated fat: 2g cholesterol 15mg, sodium: 302.1mg,  carbohydrates 11g, fiber 2.1 g, sugars: 3.2, protein 28.5g
Ingredient Information:
=> Find detailed explanations of the ingredients used in this recipe in my ingredient encyclopaedia!
If you're not in the mood to make this recipe, then I suggest you microwave a Quest Nutrition Chocolate Chip Cookie Dough Bar in the microwave for 15 seconds instead! lol.